YOUR GUIDE TO BREWING COFFEE IN THE HARIO V60
Your quick and easy guide to brewing coffee in the Hario V60, ensuring you can enjoy great coffee at home, too.

Hario has taken on many guises over the decades. From the very first in the mid-20th century to the current day design: the Hario V60, named as such after the 60-degree angle of its cone.
Bringing together fine design, chemistry, and coffee, the V60 achieves a very good extraction, making it one of the most popular drip-coffee-designs on the market.
Follow our quick guide to brew your own great coffee at home: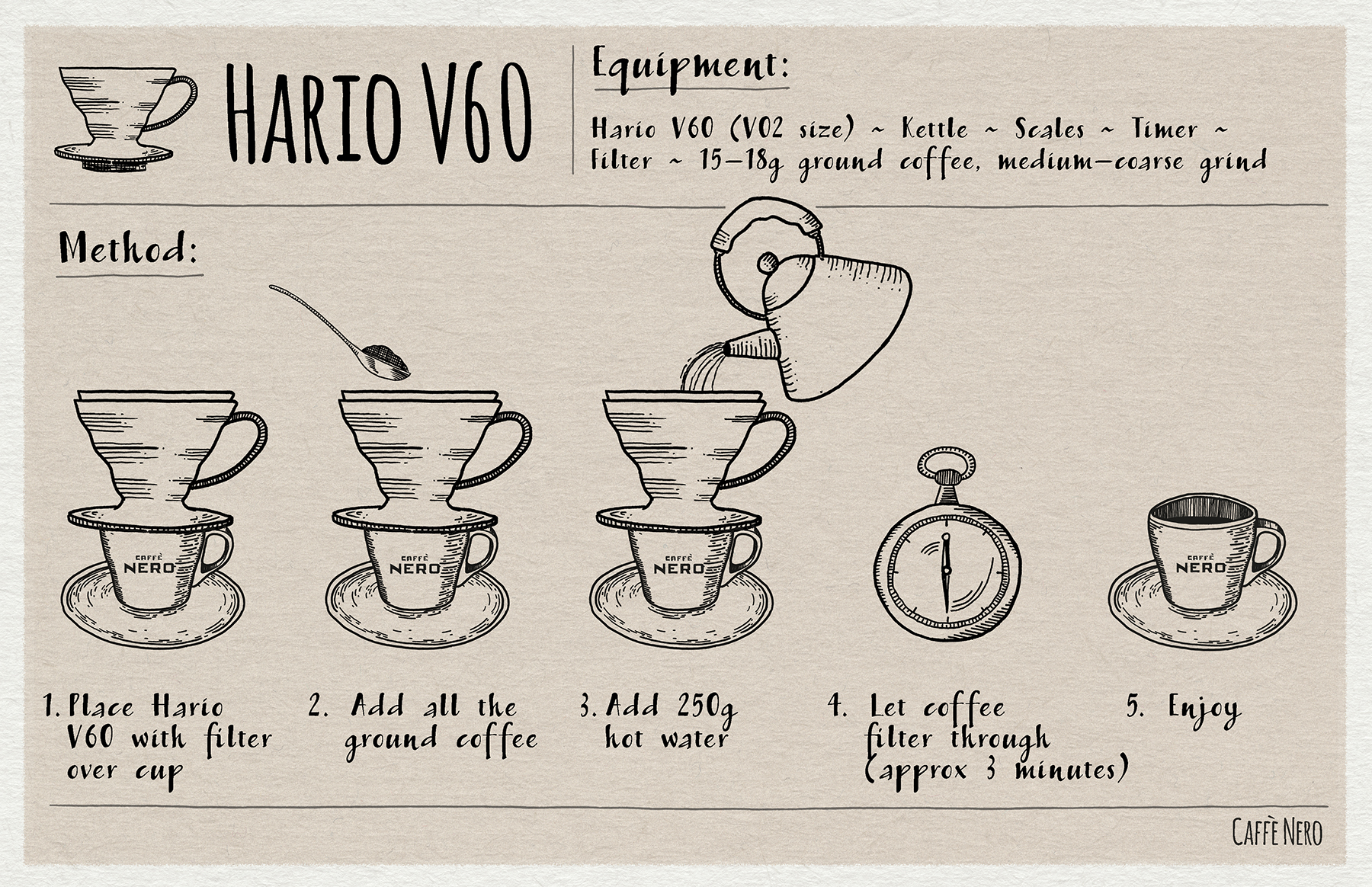 Three Extra Top Tips:
Rinse your filter with hot water and throw the water away – this will eliminate the 'papery' taste of the filter and prepare it for brewing
Never use boiling water as it scalds the coffee – allow a minute or two for the temperature to come down to 94-degrees
Always use freshly ground coffee for the best results
For other methods, visit our Brewing Guides now for quick and easy video tutorials, and be sure to cast your eye over our Top Tops For Brewing Coffee to make sure you're covered for making great coffee in the comfort of your own home.