YOUR GUIDE TO BREWING COFFEE IN A FRENCH PRESS
Brewing coffee at home? Follow our quick guide to using a French Press, with extra tips and tricks.

One of the more traditional methods for brewing coffee at home, the French Press – or caffetiere as it's also known – is a quick and easy way to make great coffee. In 1929 it was patented by Attilio Calimani, a Milanese designer, and has fundamentally remained unchanged, apart from a few design modifications.
Follow our quick guide below and, don't forget, we recommend always using freshly ground coffee: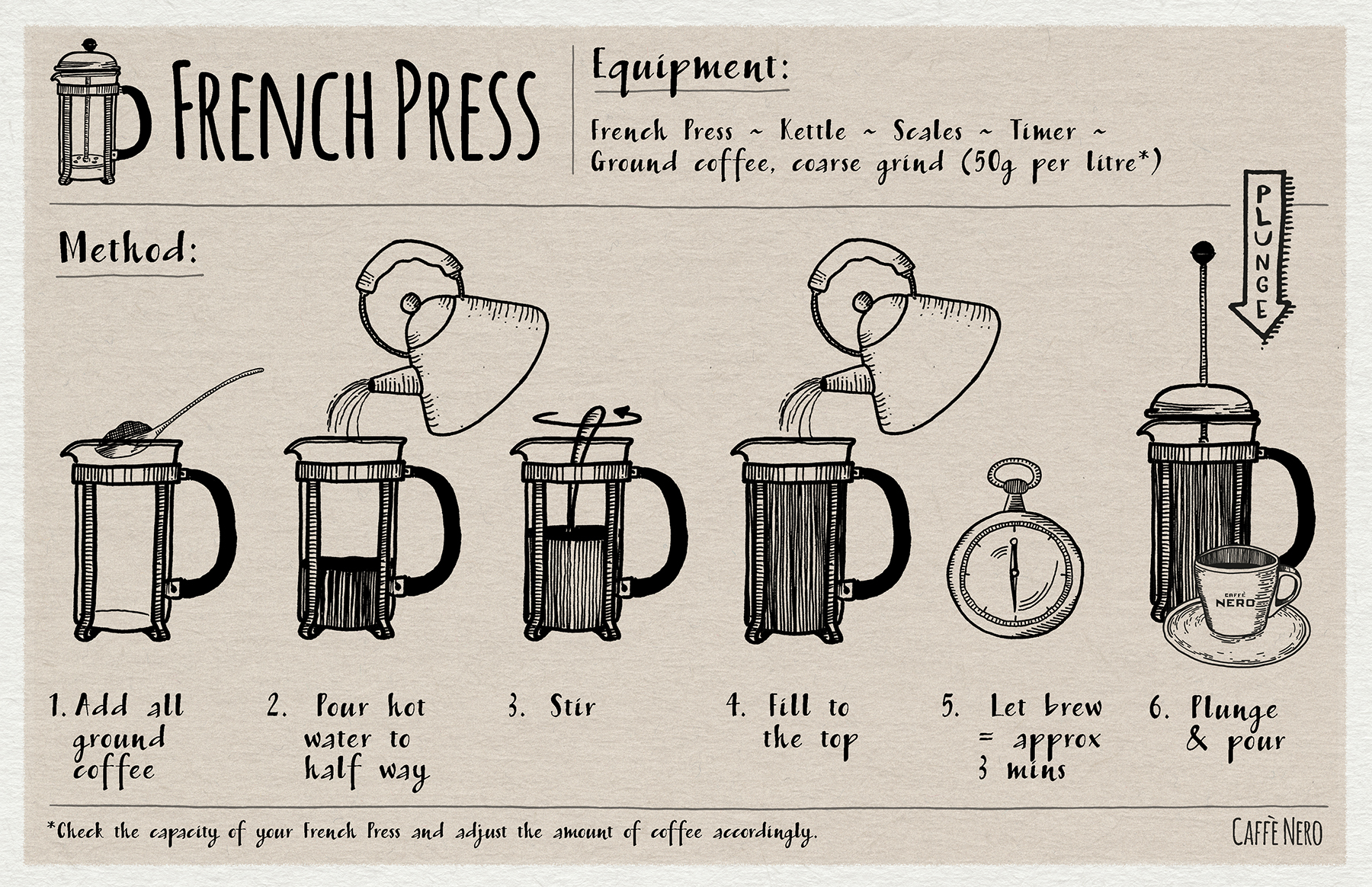 Three Extra Top Tips:
Pay attention to the grind. It needs to be coarse to allow room for the coffee to infuse. If it's too fine, you'll find it difficult to plunge.
Never use boiling hot water as this scalds the coffee. Wait a minute or two for your water to cool to around 94 degrees.
Rinse your French Press thoroughly – ground coffee can easily get caught in the mesh and taint the flavour if left unwashed.
For other methods, visit our Brewing Guides now for quick and easy video tutorials, and be sure to cast your eye over our Top Tops For Brewing Coffee to make sure you're covered for making great coffee in the comfort of your own home.