YOUR GUIDE TO BREWING COFFEE IN A CHEMEX
How to brew coffee from the comfort of your own home in the Chemex, with our easy guide. Helping you to enjoy great coffee anywhere.

The Chemex has been around since 1941, when it was invented by Peter Schlumbohm, and its popularity persists to the current day. Easy to use, it makes an excellent brew and we love it for its glass body and design, revealing every drop of delicious coffee as it filters through.
To use the Chemex effectively, follow our quick guide below – remember, always use freshly ground coffee.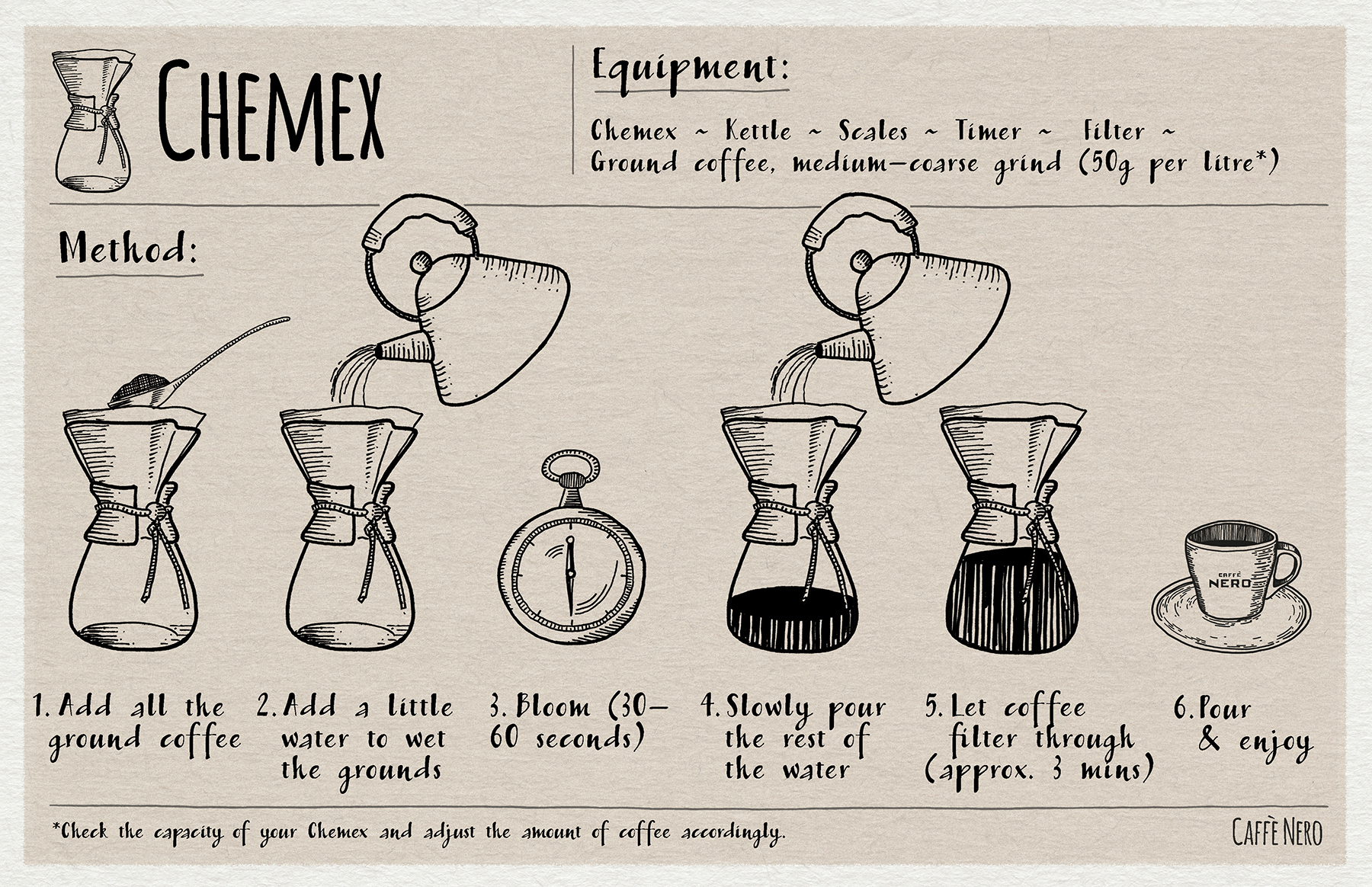 Three Top Tips for Your Chemex:
Never use boiling water as this scalds the grind and leaves a bitter taste. Allow your kettle to rest for a minute or two, to ensure it's at an optimal temperature – around 94 degrees.
Rinse your filter first and throw away the water – it will flush away the papery taste
The standard Chemex isn't so suited to single servings, so be sure to invite friends to join you or be prepared to enjoy lots of coffee.
For other methods, visit our Brewing Guides now for quick and easy video tutorials, and be sure to cast your eye over our Top Tips For Brewing Coffee to make sure you're covered for making great coffee in the comfort of your own home.