AN EASY RECIPE FOR ESPRESSO FUDGE
A rich and crumbly fudge, flavoured with our espresso. Easy to make, easier to eat.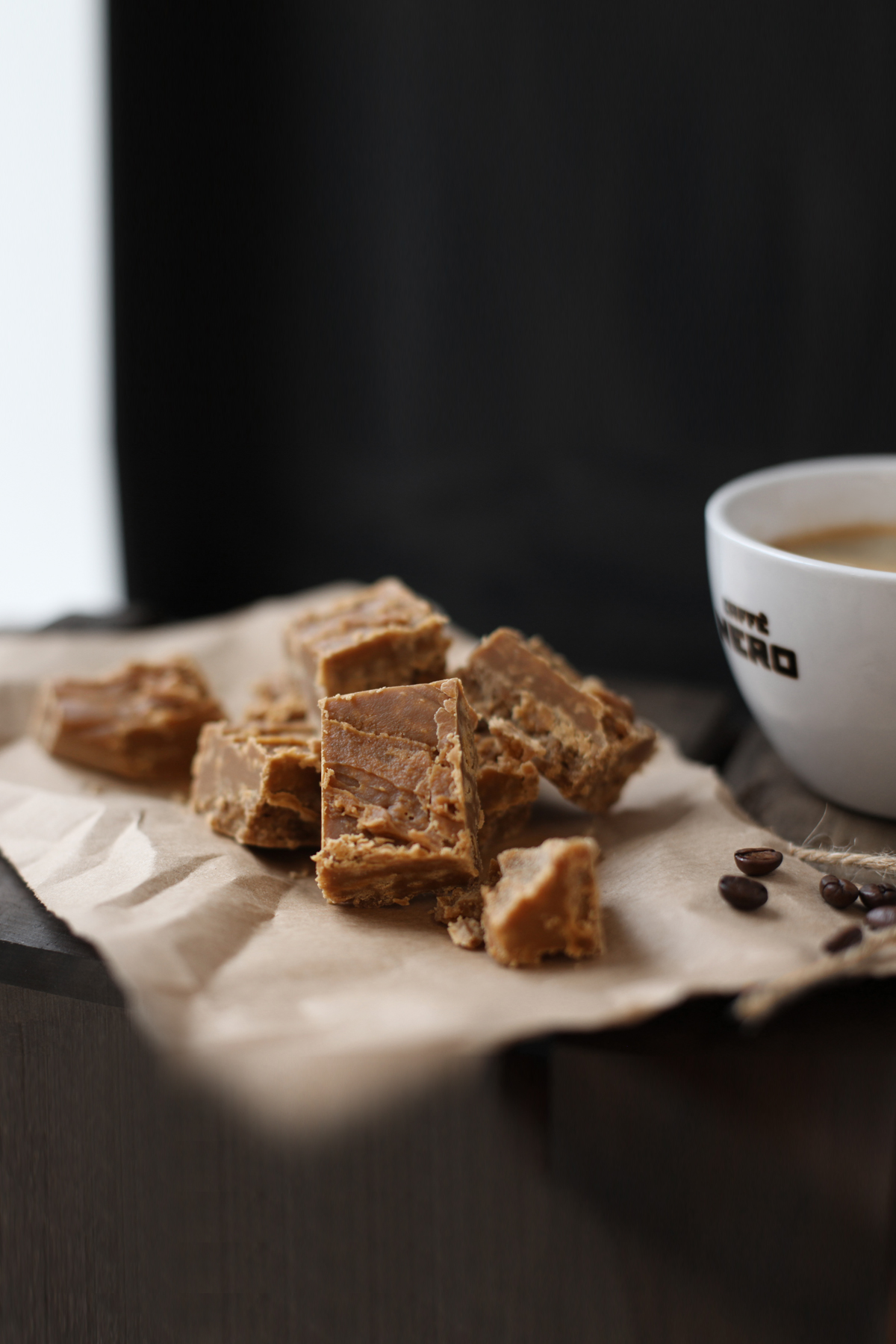 Prep time: Approx. 30 minutes
Cooking time: 2-3 hours
Serves: 77 pieces
Ingredients:
What you'll need:
A glass of ice cold water
Tin approx. 30 x 20cm / 12 x 8 inch or 25cm / 10 inch square
Heavy-based saucepan
Stirring spoon
Electric or non-electric whisk
Step one:
Place all of your ingredients, except the espresso, into a large, heavy-based saucepan and bring to the boil, stirring constantly.
Boil for 12 – 20 minutes.
Step two:
Test that it is ready by dropping a little bit into the glass of cold water. It should turn hard but still soft to the touch. This is called the 'soft ball' stage.
Step three:
Once you are there, remove the pan from the heat and stir in a shot of good espresso.
Step four:
Using an electric or normal whisk, beat the fudge until it almost resembles stiff peanut butter.
Step five:
Spread across the tin, smoothing the top as much as possible.
Step six:
You can cool this in the fridge for a couple of hours, or leave on the side until ready to cut into squares.