WHITE CHOCOLATE AND COFFEE TRUFFLE BROWNIES
A winning combination of flavours brought to life by chef Ursula Ferrigno's White Chocolate and Coffee Truffle Brownie recipe.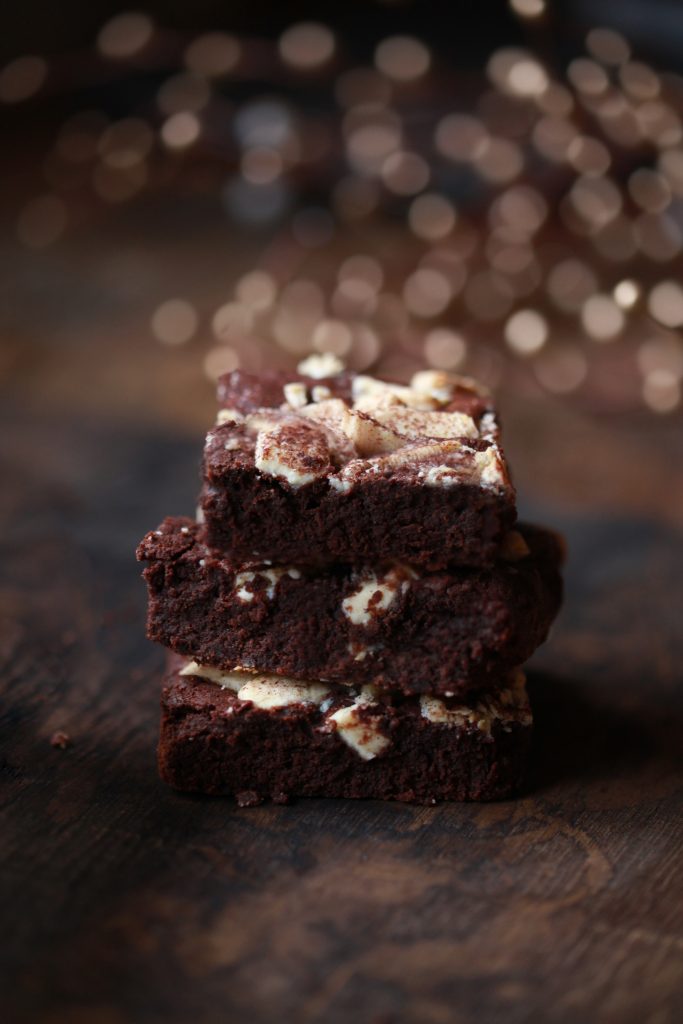 Prep time: about 20 minutes
Cooking time: 15 minutes
Serves: 9
Ingredients:
What you'll need:
Heatproof bowl
Saucepan
Whisk
Stirring spoon
Tablespoon
Brownie tin
Sieve
Step one:
Put the chocolate and butter in a heatproof bowl over a saucepan of barely simmering water.  Do not let the base of the bowl touch the water.  Stir until melted.  Set aside to cool.
Step two:
Make the coffee and set aside.
Step three:
Put the eggs and sugar in a mixing bowl and whisk until pale and creamy.  Stir in the coffee.  Sift in the flour and fold in gently, then fold in the molten chocolate and mix until smooth.  Finally, stir in the chopped chocolate.
Step four:
Pour the batter into the prepared brownie tin and bake in the preheated oven (150c/300f/gas mark 2) for about 15 minutes.  The brownies should have risen slightly.
Step five:
Leave to cool completely, then dust with cocoa powder.  Cut into 9 squares and serve.