Two Ways Home| Artist of the Month | October
Our Artist of the Month in October is Two Ways Home who have just completed a big tour of Caffè Nero.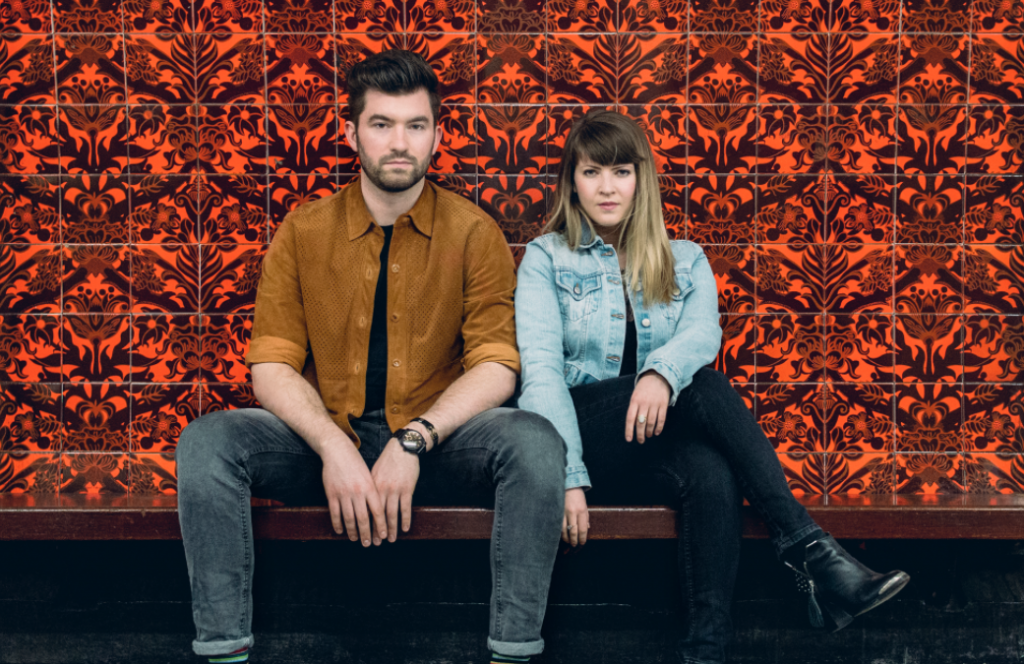 Our Artist of the month in October has just completed a nationwide tour of Caffè Nero which has taken them from Liverpool to Cirencester all sustained by a huge number of Flat Whites!
Two Ways Home are the songwriters and folk-pop/alt-country duo: Isabella Mariee, originally from Vienna, Austria and Lewis Fowler, who grew up in Gloucestershire UK. Now based in London, they stand together in this time of uncertainty, fighting prejudice and striving for unity.
In the four years that have passed since the release of their debut EP 'Wood For Trees'(March 2015), the band have enjoyed radio play across the UK & Europe, toured internationally, sharing stages with artists across the country/Americana spectrum from Phil Vassar to Sarah Darling and have been featured extensively in print publications including Maverick Magazine, Record Collector and The Sun, with the latter describing their sound as "…crystal clear harmonies tinged with melancholy".
Two Ways Home also run a Nashville-style writers round in London known as The Round Up, which is steadily growing in popularity and has seen many well-known artists artists perform at their event.
The beginning of 2019 has seen Isabella and Lewis working on their debut album after raising over £10,000 via crowd funding platform: IndieGogo. They have paired up with  and Caffè Nero have played in over 30 stores in the UK. Their latest single "Speed of Anything" was streamed over 5,000 times in its first week and the duo are gearing up for their second single release in October. Their debut album Break The Silence will be released in February 2020 followed by a European Tour.
As Artists of the Month their music will be played in all Caffe Nero's for 15 minutes every day at 15.30. For further information please see their website.