The Dunwells | Artist In Residence
Introducing our new Artist in Residence for 2022, The Dunwells.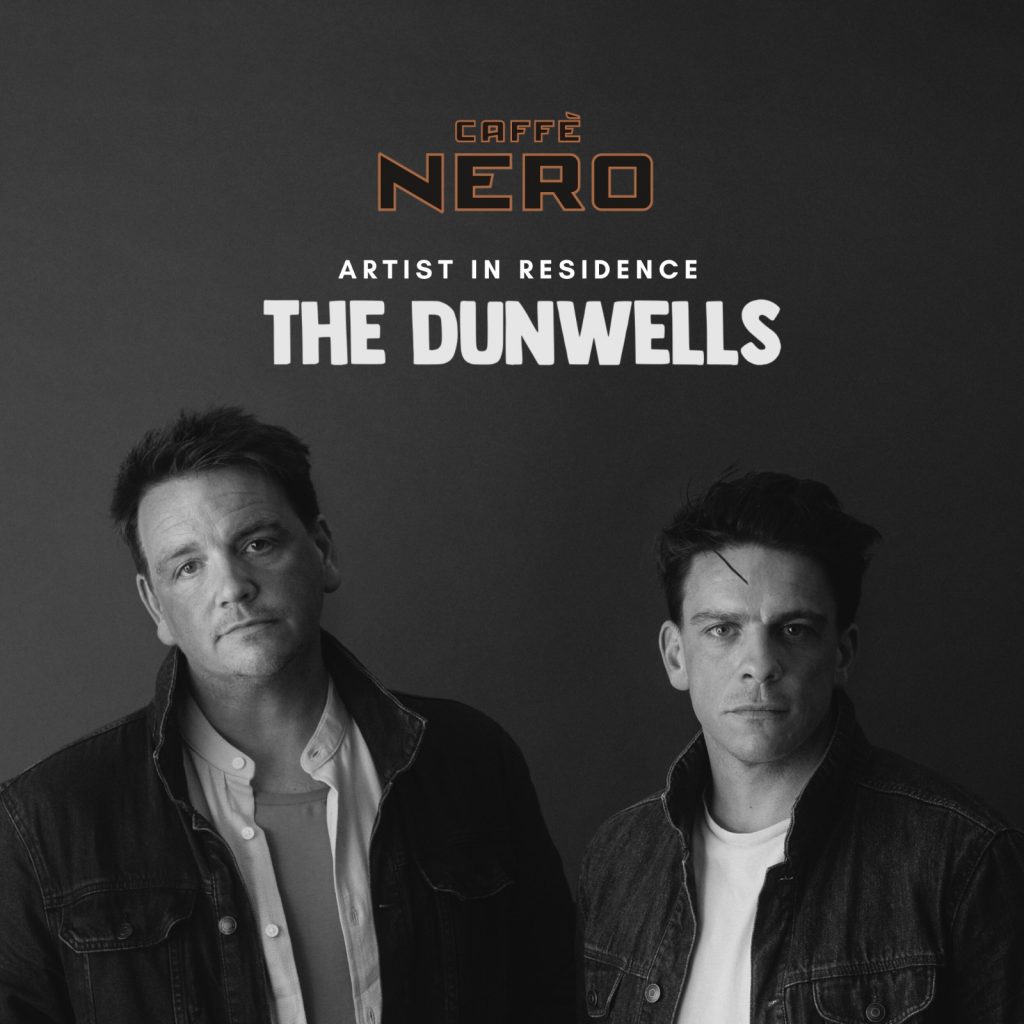 Caffe Nero has been supporting the DUNWELLS – the successful singer/song writing brothers Joe and Dave Dunwell for many years and has hosted UK tours by the brothers as well as numerous pop-up concerts and appearances on the Caffe Nero stage at the Cornbury Music Festival. And of course their music can be heard on our playlist in all Caffe's.
However, for the first time ever we are excited to announce our new partnership with THE DUNWELLS as our Artists in Residence. We plan to showcase and share music from The Dunwells throughout the year in your local Caffé Nero as well as across our social channels.   Watch this space too for "Pop Up Gig" announcements too. They will also be appearing on the Caffe Nero stage at the Cornbury Music Festival in July.
"THE DUNWELLS are such an inspiring band – we at CAFE NERO are passionate about both coffee and music and have been big fans for a long time.  They were a natural choice to be our first Artist In Residence" – Pablo Ettinger – Music Director at Caffé Nero.
The Dunwells are a successful Leeds based Indie-folk / Americana band with strong vocals, powerful melodies and heartfelt lyrics. Their debut album "Blind Sighted Faith" was released in 2012 following which they have released a further 6 albums/EP's.
The brothers have found favour with audiences across the world having toured extensively in USA, Europe and the UK as well as having supported artists including Mumford and Sons and Elbow on UK tours. They are passionate and prolific singer-song writers having written material for joint collaborations as well as other high profile up and coming artists.
On the 19th May, The Dunwells will be releasing their new album 'Tell me what you want' and the album will be exclusively previewed in Caffe Nero worldwide in April and will play every day for 15 minutes at 15.30.
For more information see their website, or visit their Spotify