STYLISH PAINTBRUSH HOLDER IN 3 EASY STEPS
Decorate your creative space or home office with this jar full of scented coffee beans – an ideal place to store your paint brushes.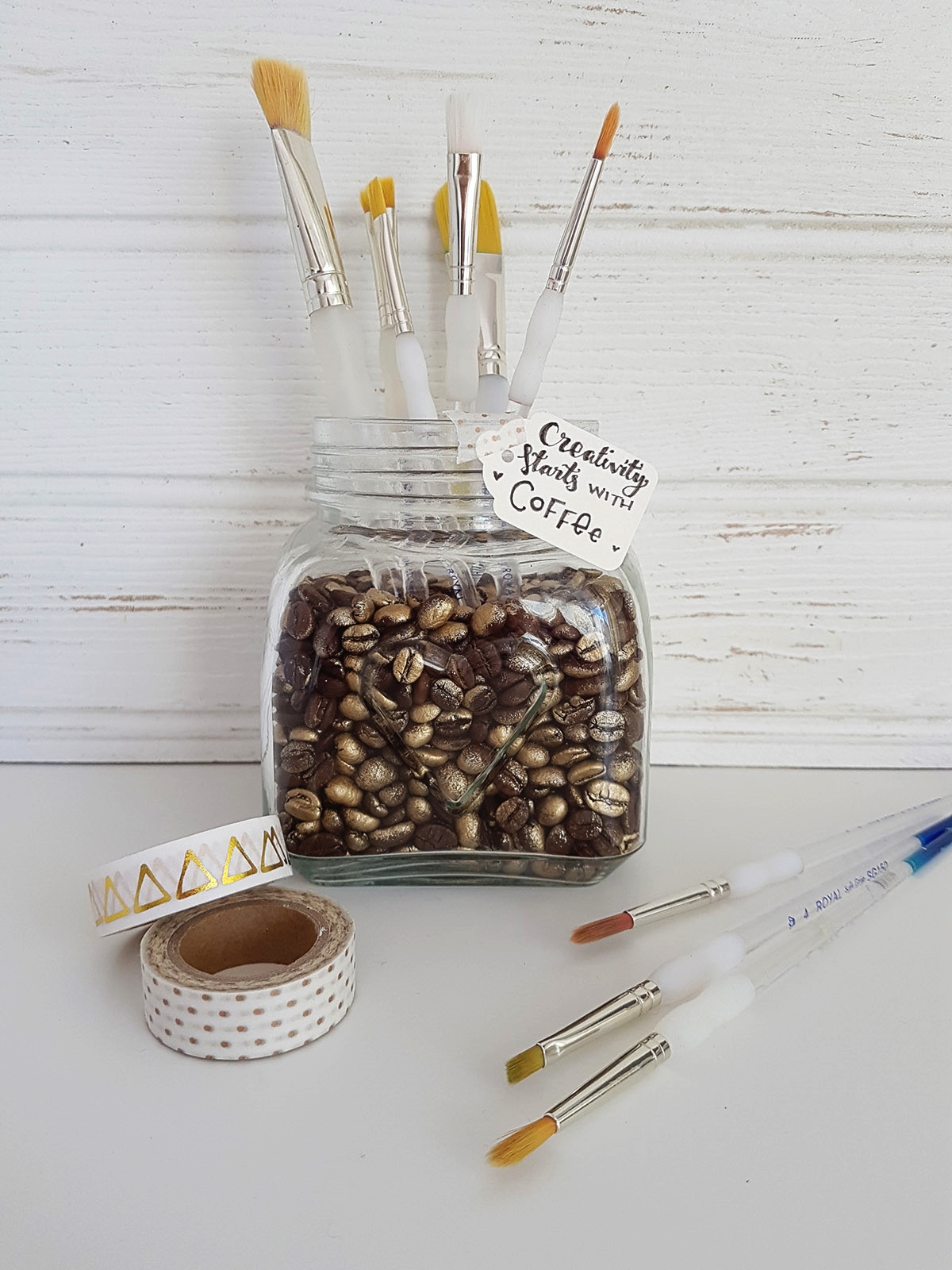 What you'll need:
gold spray paint (for a festive feel)
face mask (to wear while using spray paint)
large cardboard box
decorative jar
string
gift tag
Step 1:
Gather your supplies and fill the base of your cardboard box with beans. Grab your mask, go outside (or in a well-ventilated area) and spray a fine, even coat of gold spray paint on the coffee beans. Allow To Dry.
Step 2:
If you want to coat the coffee beans fully, shuffle them in the box and add another coat of spray paint. Continue until beans are completely coated and allow To Dry
Step 3:
Fill your jar with the coffee beans and add your brushes. You can personalise this as a gift for a creative coffee-loving friend using the string and gift tag.
This simple DIY project can be done in under an hour and gives the scent of  coffee to help spur creativity.