Robert Vincent | Artist of the Month | February
Robert is our Artist of the Month for February. You will be able to hear his music in our all our stores every afternoon at 15.30 for fifteen minutes.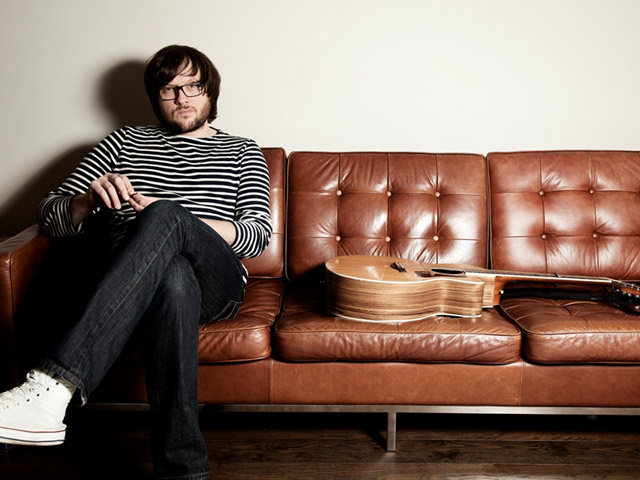 We have been playing Robert Vincent's music in Caffe Nero for some time now but when we were given a sneak preview of his new album, 'In this town you are owned' (coming out on the 14th February) we loved it so much we asked to be allowed to give all of our customers a couple of weeks exclusive access to the music. And 'Thirty Tigers' who look after his music agreed! So through February at 15.30 (approx.), for 15 minutes you will be able to hear tracks from his new album exclusively in Caffe Nero.
Since his debut album 'Life in Easy Steps' in 2013, Robert Vincent from Liverpool has been one of the most acclaimed new voices in Americana, country and folk. Having received the inaugural Emerging Artist Award from 'Whispering' Bob Harris in 2016 – who described Vincent as "absolutely magnetic", Vincent was then invited onto BBC4's 'Old Grey Whistle Test: For One Night Only'. That performance marked a real breakthrough for Vincent, establishing him as one of the UK's leading lights in Americana and propelling him to #1 in the iTunes Country chart.
​Robert Vincent was born in Crosby, and his upbringing in Liverpool inculcated him with a very Merseyside culture of storytelling and language. "I always wrote words, I'm always in that world – a world of my own with words really." The key influence, however, would be the American records that his father would play around the house growing up.
​Vincent still lives in Liverpool and the city continues to inspire his writing. "It's one of those cities that encourages you to speak up and that if you don't like something, you point it out" he explains.
'In this town you are owned' is released on the 14th February though all the usual channels. Keep an eye out for live performances in Caffe Nero or on our festival stages!