Our farmers: Teodoro
A former vegetable farmer, Teodoro turned to coffee as a more reliable alternative. He's now focused on improving his farming knowledge and technique to protect the environment and support his family.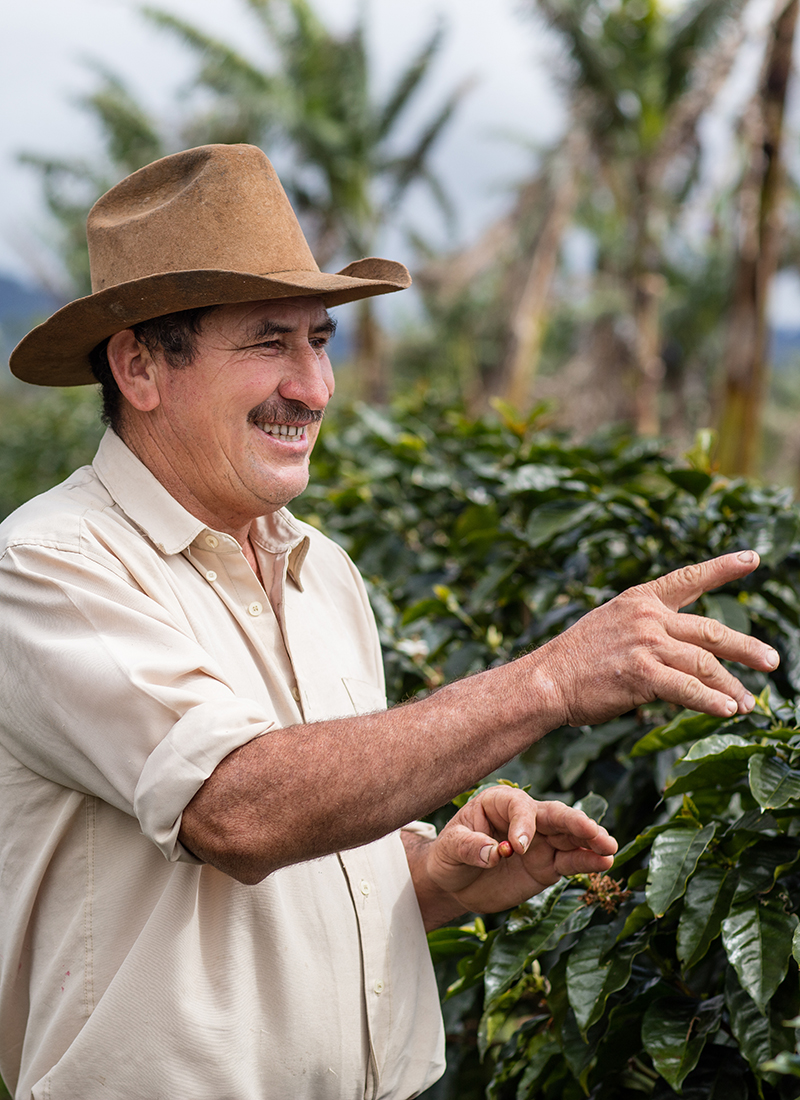 "I have been farming vegetables for 15 years now. Right now, I'm instead harvesting coffee. I've liked coffee and also the economic support.
"I've been working with this plantation for 4 years, and I will do anything possible to grow and harvest more. After that, and thanks to the support we've been given, we'll have good economic support.
"For me, I look at coffee farming as a good achievement because it's a reliable plant. This is not the same for vegetables. With vegetables, sometimes it does not run smoothly and so that's why today, I considered to work with coffee instead.
"Through The Foundation, I've been able to improve my farming through training. Every month, at the end of the month, we have lessons.
"We learn to care for the forest, reforestation of areas, and also, to keep them clean."