Caffè Nero careers: Meet Store Manager Chris
'To me, this is what Nero is all about. It still feels great to go to work each morning, enjoy a great cappuccino and spend my day working with my team and customers who have time for each other.'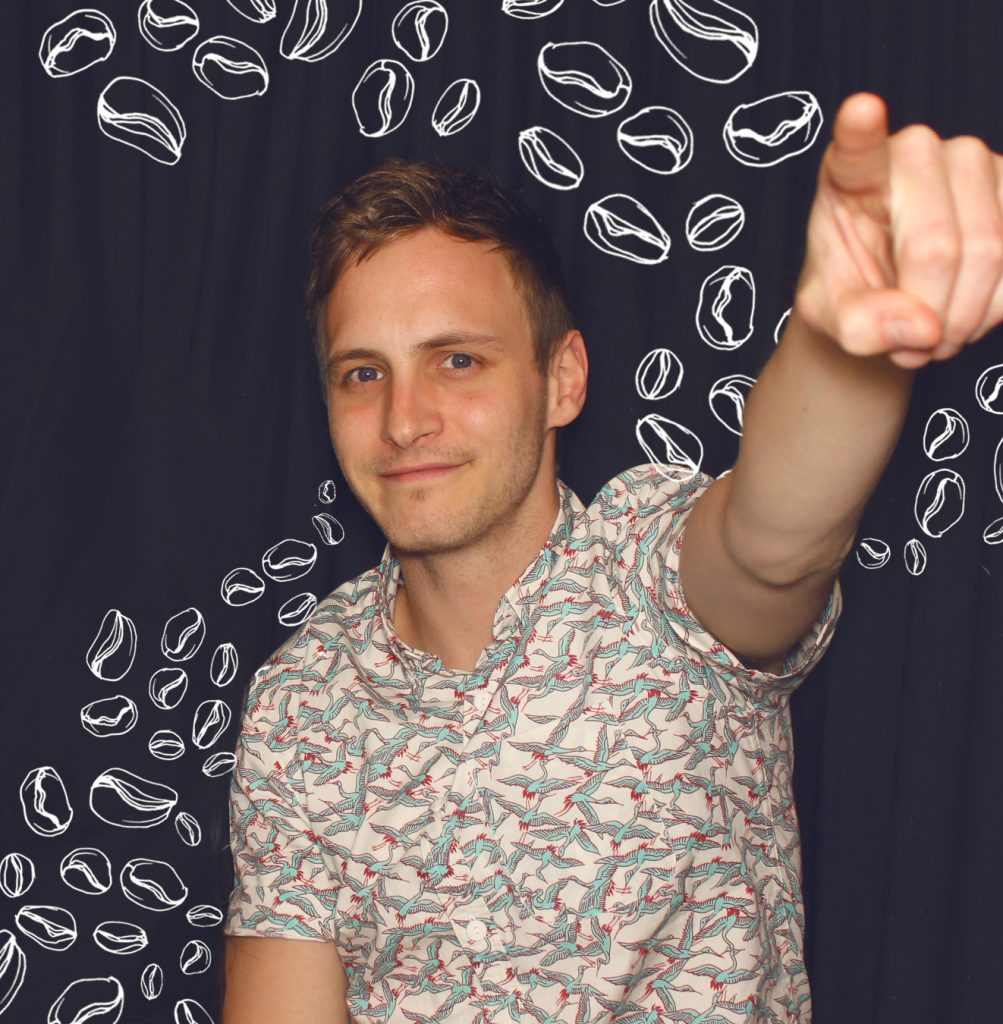 I began my career with Caffè Nero in 2007. As a huge coffee fan, I visited Nero a lot. I really enjoyed being able to relax in a friendly, down-to-earth store with staff who made an effort to have a chat.
So, when an Assistant Manager job became available in the Cardiff store, I jumped at the chance. I trained in Newport with the fabulous Claire and Simon before going on to become the burden of Alan's life in Cardiff. It was here that I really learned to fly at top speed in order to earn my all-important black t-shirt.
Maestro goals
As a fully-fledged Barista, I really began to enjoy my job. As my training progressed to Shift Leader I began to meet Nero people from all over the UK and loved the feeling of being part of the ever-expanding Nero family. It then became a goal to achieve the coveted Maestro status.
I worked to perfect my coffee skills and knowledge in time for my day at the Assessment Centre. After a week of waiting, I received the results I'd been waiting for… PASS! I could now start training my own trainees!
Becoming a Store Manager
By this point, I felt ready to take on the world. I was put forward for the Manager In Training programme and was accepted.
At the end of the programme, I became the Store Manager in Newport. Through a lot of hard graft and the ability to laugh at ourselves, Newport became one of the top performing stores in the company and most of my original team flew the nest and became Nero Managers themselves. It was the loyal regular customers in Newport however that make it such a great place to be.
The Ultimate goal
The ultimate goal for any Caffè Nero manager is to achieve Centre of Excellence status. The process requires consistently good results across the board. With a fantastic team behind me and a lot of support from our incredible Area Manager Nikki, we were able to achieve this in 2009. By far the best day of my working life.
Roll forward a year and I am now managing our Cardiff House of Fraser store – a new challenge in a familiar place.
Many of the customers are still the same and it's been fantastic to catch up with some friendly faces. To me, this is what Nero is all about. It still feels great to go to work each morning, enjoy a great cappuccino and spend my day working with my team and customers who have time for each other. Right now, there's no place I'd rather be.