CAPPUCCINO LOAF CAKE IN FOUR EASY STEPS
Make our Cappuccino Loaf Cake by chef Ursula Ferrigno. A coffee infused, easy-to-make cake that's perfect for sharing this festive season.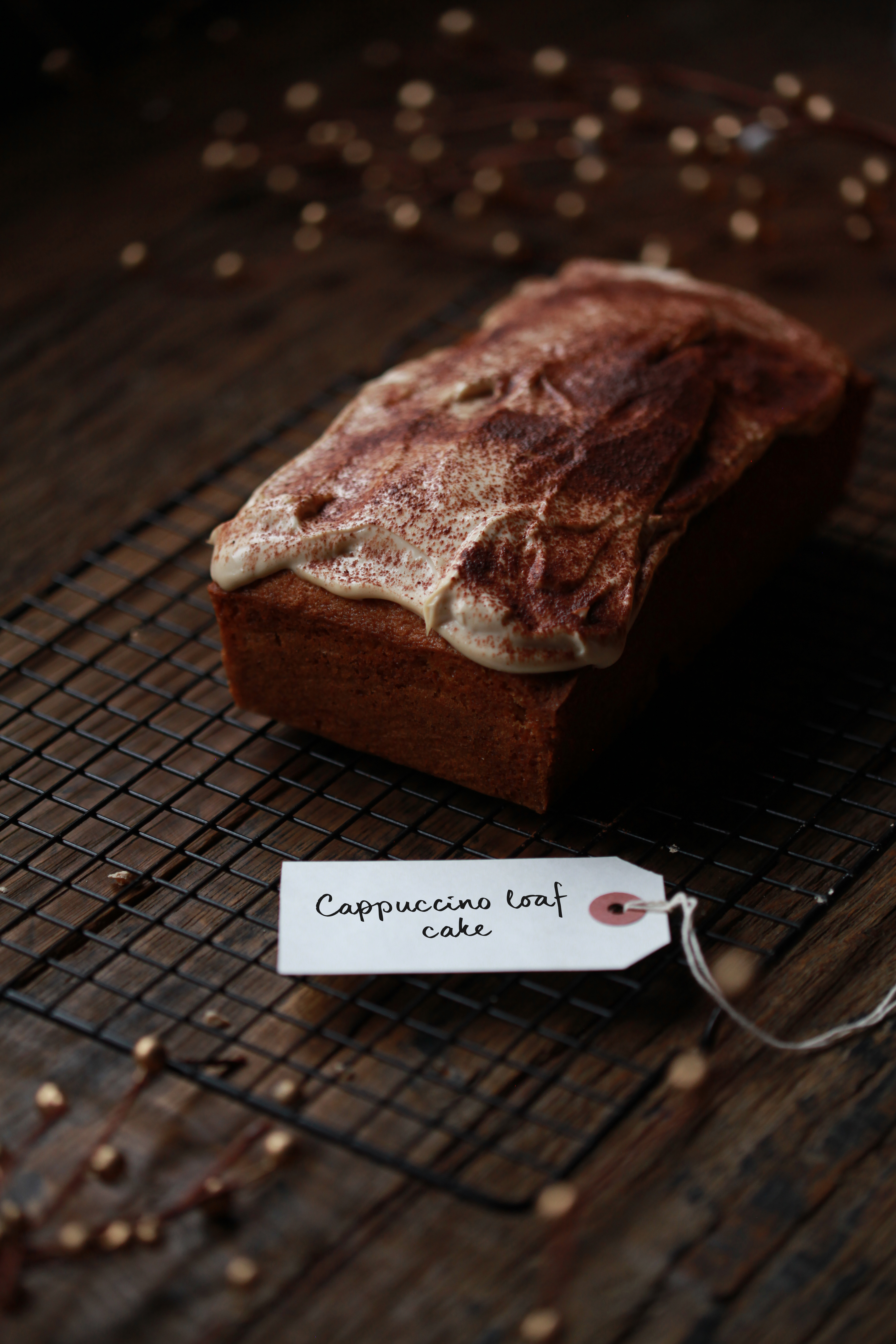 Prep time: about 30 minutes
Cooking time: about 50 minutes
Serves: 10
Ingredients:
CAPPUCINO FROSTING:
150g mascarpone
5 tbsp icing sugar
Cocoa powder, for dusting
What you'll need:
Baking paper
Loaf tin
Mixing bowl
Teaspoon
Tablespoon
Scraper
Electric beater
Skewer to test if the cake's cooked
Step one:
Preheat the oven to 170°C. Grease a 900g loaf tin and line with baking parchment.  Heat the cream and coffee in a microwave (or small pan) until warm, stir to dissolve the coffee and cool.  In a separate bowl, mix 1 tsp of the coffee cream with the mascarpone for the frosting and chill until needed.
Step two:
In a large bowl, using electric beaters, cream the butter with the two sugars for 3-4 minutes, until pale and fluffy. Beat in the eggs one at a time, followed by the vanilla and the remaining coffee cream.
Step three:
Fold in the flour and salt until you have a smooth batter. Scrape into the tin; bake for 45-50 minutes, until a skewer inserted into the centre comes out clean.  Transfer to a wire rack; cool to room temperature.
Step four:
Meanwhile, make the frosting. Sift the icing sugar over the chilled coffee mascarpone and whisk with electric beaters for 1-2 minutes, until silky; chill again until needed.  Spread the frosting over the cooled cake and dust lightly with cocoa powder just before serving.