Lauren Housley | Artist of the Month | May
Full of infectious, uptempo numbers and soulful ballads, we're loving 28 year old singer-songwriter Lauren Housley. Our Artist of the Month.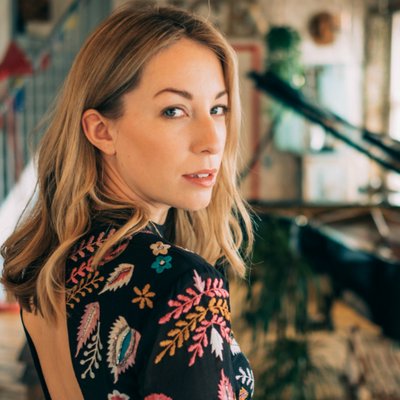 Born and raised in Rotherham, South Yorkshire, our artist of the month, Lauren Housley started singing from an early age.
It didn't take long for her to be able to front her own band, and play the venues that would enjoy her fusion of Country, Blues and Soul music.
If Lancashire was to take to this Yorkshire rose, then other cities across the north of England began to take to her as well.
Making waves
A full date sheet was to encourage Lauren to record and release a limited edition CD of the songs she was playing on stage. The album, Sweet Surrender, was only intended to be sold at her live shows. But it was inevitable that the record would find its way to various journalists and radio producers, who had become fans.
Radio was to play an important part in her next move, as one of the tracks from that album was added to the BBC Radio 2 playlist. When asked what this would mean for her, she replied, "Without radio, I would still be playing bars in Manchester".
This national exposure was to bring her to the attention of the promoters at Live Nation.
An out of the blue phone call and I was booked to play at Bluesfest at the 02 Arena, along with Van Morrison, Tom Jones and Dave Matthews Band.
"The irony of this was that I was trying to buy tickets to Bluesfest before the phone call".
The beauty of this life
London is a tough city for an artist, and following her early performances in the capital she understood what her next move needed to be. This was to record an album that would be good enough to bring her to a wider audience, through a national distributor.
Most of last year was given over to recording 'The Beauty of this Life', which will be released mid-2017. The album features the best of her limited edition album, and 5 new songs, which will appear on her own imprint TLC Recordings, through Absolute.
Lauren Housley's music will be playing in all Caffè Nero coffeehouses across the UK in May for 15 minutes each day starting at 15.30PM. She'll also be appearing on the Imagesound Caffè Nero stage at Cornbury Festival on the 9th July.
For more info see Lauren's website or take a look at our other Artists of the Month.