Alex Jayne | Artist of the Month | January
With harmonies reminiscent of indie folk band First Aid Kit, our Artist of the Month, Alex Jayne, is making her own distinctive mark in the music industry.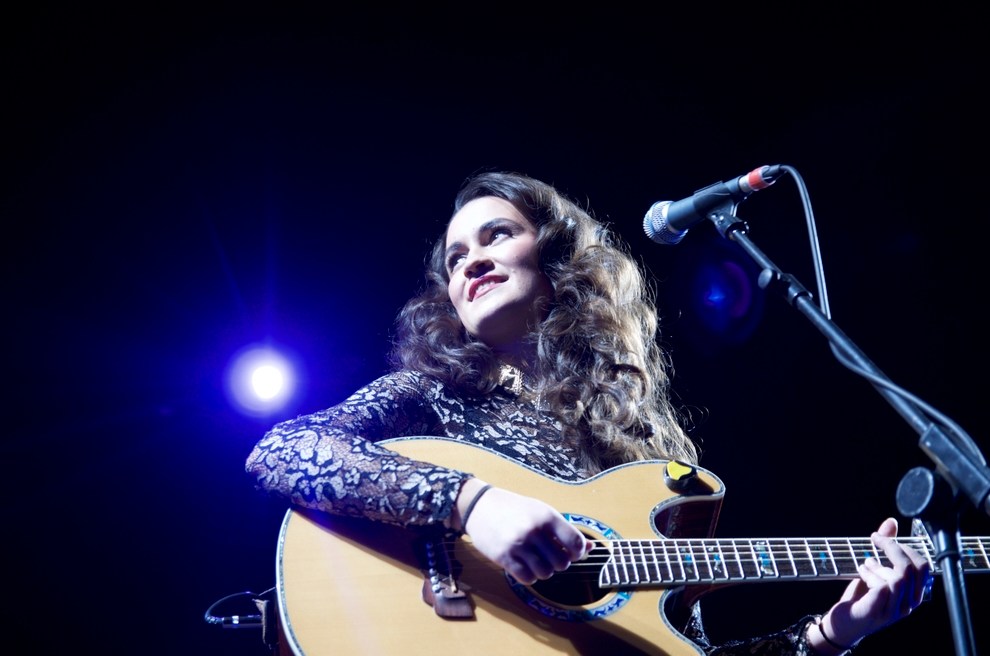 Raised in the Shropshire countryside, Alex began performing at just 15 years of age in local venues. She gained early support from BBC Shropshire Introducing and went on to support James Blunt's 'Moon Landing' tour at the Barclaycard Arena.
"Alex just has a voice that is really beautiful and easily identifiable" – James Blunt 
Her debut EP 'Clumsy Love' was released February 2016 with the title track and second single 'Hullabaloo' receiving Radio 2 airplay and support from music presenter Bob Harris.
This year, Alex reached the final of The UK Unsigned Songwriter Of The Year Competition, sponsored by Caffè Nero, becoming one of four finalists from a pool of 1,000 applications.
Her newly released single, 'No Goodbye', had gained BBC Introducing airplay as BBC Shropshire's song of the month. More recently Alex has featured as 'Artist of the Week' for the BBC Georgey Tonight Show, which saw her perform live across forty BBC local radio stations in October.
We're proud to welcome Alex as our Artist of the Month, playing over the sound system in Caffè Nero coffee houses until the end of January.
Read more about Alex Jayne or about our other Artists of the Month.