Your home away from home
Soft leather chair, café stool or private booth. Find your favourite spot and stay as long as you'd like.
Our goal since the very beginning has been to create a place that radiates comfort, relaxation and warmth. A place to meet friends, work or just watch the world go by. A local neighbourhood spot.
We are lucky to have some fantastic people in our company that bring this to life, giving each store its own character through a combination of personal service and unique design.
And, of course, great coffee.
Warmth and Character
We scour the street markets of Holland, Belgium, France and Italy unearthing interesting relics to give a sense of warmth and character to each store. And wherever possible, we restore the natural beauty in the buildings themselves. Authenticity isn't always the easiest route, but we're convinced it's the right one.
What's Changed: Camden Jamestown
Described by our designers as having a raw elegance, our Camden Jamestown coffee house was stripped and refurbished in five days.
Coffee house inspired graffiti marks the exposed brick wall which is captured by the Russian Industrial Pendant lights hanging over a 3.2 metre long communal workspace.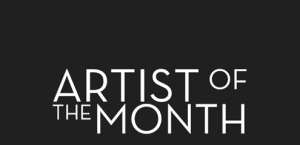 Our greatest privilege is offering unknown artists the opportunity to showcase their talents monthly through gigs in our coffee houses around the world.