CAFFÈ MOCHA ICE LOLLIES
Make our indulgent Caffè Mocha Ice Lollies using regular or decaffeinated ground coffee in 6 steps.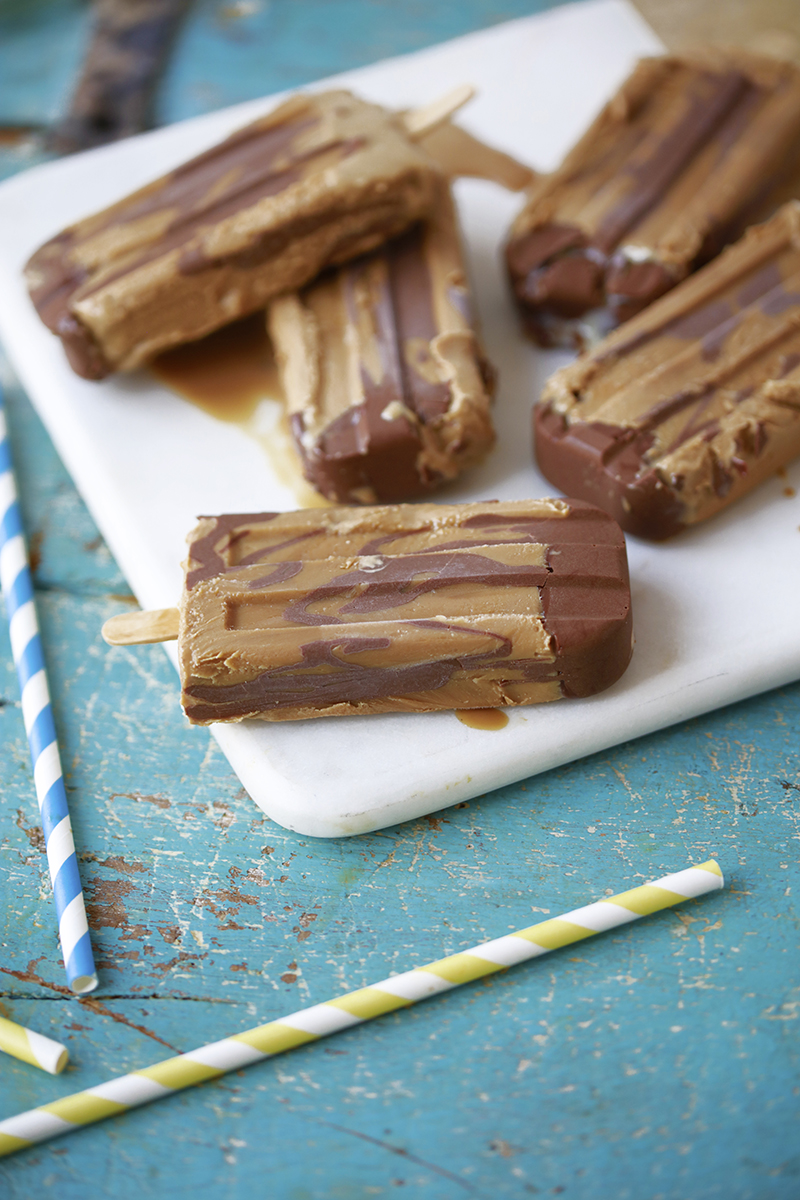 Prep time: 20 minutes
Cooking time: 5 hours minimum
Serves: 6
Ingredients:
Caffè Nero Classico Original Blend ground coffee, or Classico Original Blend decaffeinated ground coffee (200ml coffee)
397g canned condensed milk
150ml double cream
150g of milk chocolate
What you'll need:
6 Cup Moka Pot (to make 200ml of coffee)
Ice lolly moulds and sticks
Mixing bowl
Stove pot and/or heatproof bowl
2 x spoons
Step one:
Unscrew the Moka Pot and fill the filter to the top with Caffè Nero Classico Original Blend. Then fill the bottom chamber with cold water. Screw back together and heat on the stove. Allow the coffee to fill the top chamber. Place the coffee into a mixing bowl and allow to cool. Watch how to brew using a Moka Pot.
Step two:
Once the coffee is at room temperature or cooler, add the condensed milk and double cream until all ingredients are combined.
Step three:
Heat the chocolate until melted using the stove method or microwave.
Stove method: Heat a small pot with several inches of water. Cover the top with a tight-fitting, heat-proof bowl so the steam cannot escape, also making sure the surface of the water does not touch the bowl. Stir the chocolate until melted completely. Remove from the heat.
Microwave method: Place the chocolate in a microwavable bowl and heat on medium high for about 1 minute. Remove from the microwave and stir. Repeat heating at shorter intervals, 15 to 20 seconds, stirring in between, until the chocolate is completely melted and has a smooth consistency.
Step four:
Using a spoon, lace the inside of the ice lolly moulds with the melted chocolate. Pour any leftover chocolate into the tips of each mould.
Step five:
Pour in the coffee, condensed milk and cream mixture into each mould – shy of the top to allow room for the mixture to expand.
Step six:
Place the cover on the ice lolly mould and insert the sticks before placing in the freezer for at least 5 hours.
Enjoy!