Your home away from home
Soft leather chair, café stool or private booth? Find your favourite spot and stay as long as you'd like.
Our goal since the very beginning has been to create a place that radiates comfort, relaxation and warmth. A place to meet friends, work or just watch the world go by. A local neighbourhood spot.
We are lucky to have some fantastic people in our company that bring this to life, giving each store its own character through a combination of personal service and unique design.
And, of course, great coffee.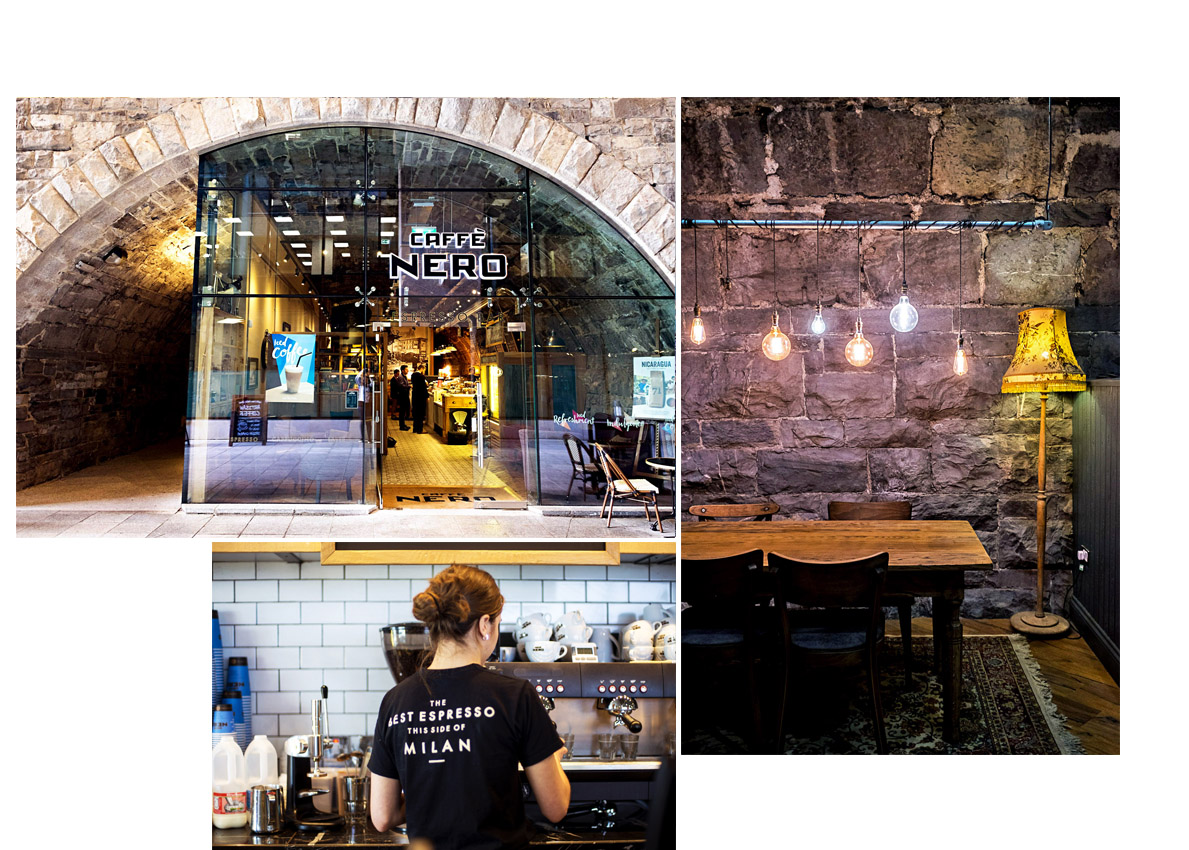 It's all in the detail
Our designers routinely scour the street markets of Holland, Belgium, France and Italy, trying to unearth interesting relics to give a sense of warmth and character to each store. Wherever possible we restore the natural beauty found in the buildings themselves – uncovering original fireplaces, windows and long forgotten staircases.
Hello, Camden Street
Our Camden Street store opened earlier this year, just a short walk from the centre and the vibrant young heart of Dublin. Bright and spacious, you'll find plenty of books in our library to take to the chaise lounge and comfortable armchairs we've filled the store with, in-keeping with the bohemian feel of the community – did you know that many famous singer songwriters first started out just down the street at cult pub, Whelan's?
We've a great team too who, between them, speak up to five languages and look forward to welcoming you in store soon.