Your home away from home
Soft leather chair, café stool or private booth? Find your favourite spot and stay as long as you'd like.
Our goal since the very beginning has been to create a place that radiates comfort, relaxation and warmth. A place to meet friends, work or just watch the world go by. A local neighbourhood spot.
We are lucky to have some fantastic people in our company that bring this to life, giving each store its own character through a combination of personal service and unique design.
And, of course, great coffee.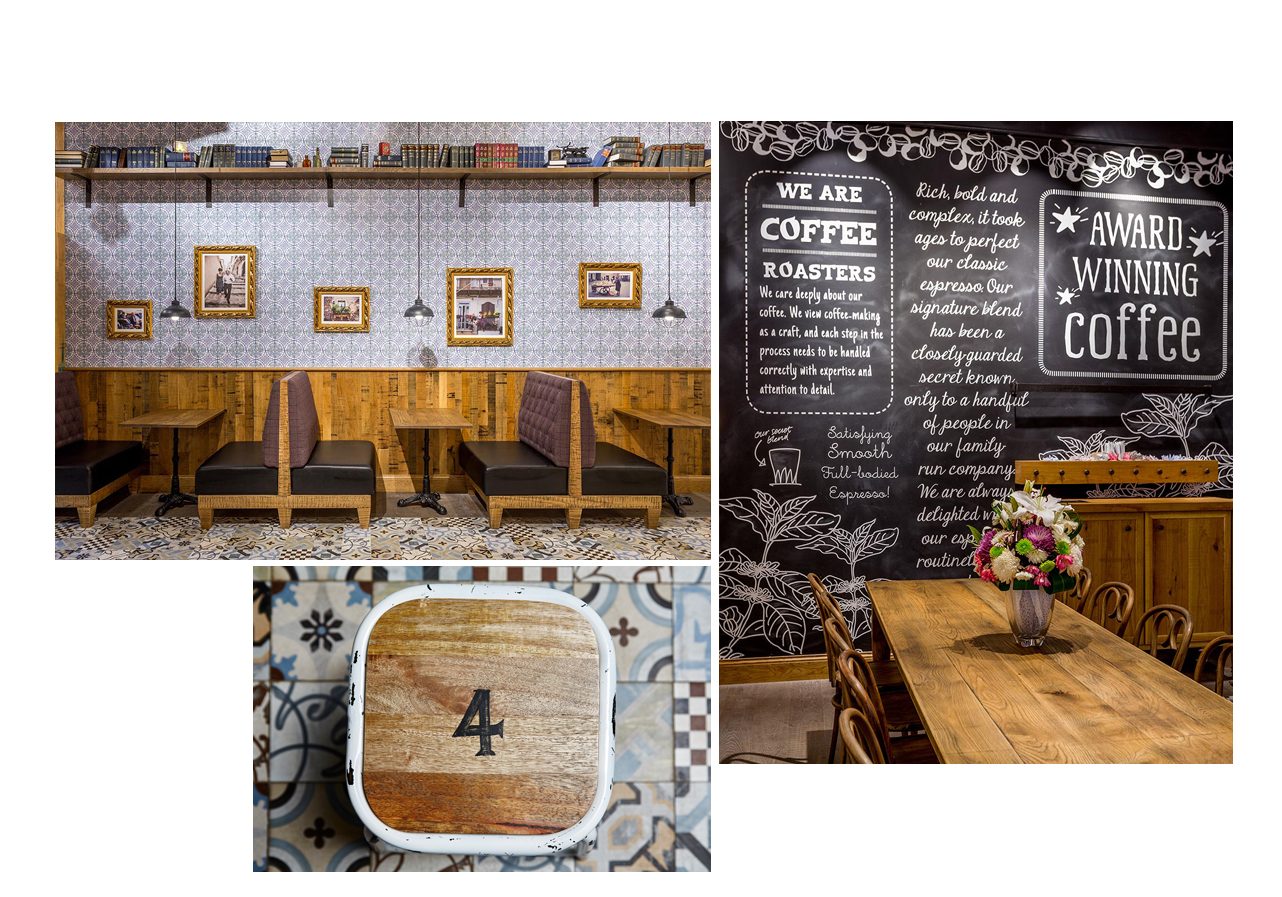 It's all in the detail
Our designers routinely scour the street markets of Holland, Belgium, France and Italy, trying to unearth interesting relics to give a sense of warmth and character to each store. Wherever possible we restore the natural beauty found in the buildings themselves – uncovering original fireplaces, windows and long forgotten staircases.
Hello, Dalma Mall
Moments away from Maqta Bridge and Abu Dhabi International Airport, the mall is a destination for locals looking for shopping and entertainment. Our Caffè Nero is located just by the main entrance, inviting you to relax a while in our quieter, cosy corners with a book from the large shelves, or to watch the passers-by with a great coffee .
Our staff speaks both English and Arabic and look forward to welcoming you in store soon.
Great people make great coffee
Our mission, since the very beginning, has been to serve the highest quality coffee in a place that feels like home.
Serving great coffee day in, day out is no easy feat. Our Coffee Trainers are devoted to ensuring each of our Baristas are skilled in the art of coffee making. Through a combination of intensive classroom training and practical apprenticeships, each Barista must pass an advanced coffee making test before our trainers give the thumbs up.